Sick of the same lame groomsmen gifts?
Us too.
That's why we curated a list of 7 of the most badass groomsmen gifts to give your friend's something that doesn't suck.
Viking Revolution Wet Shave Kit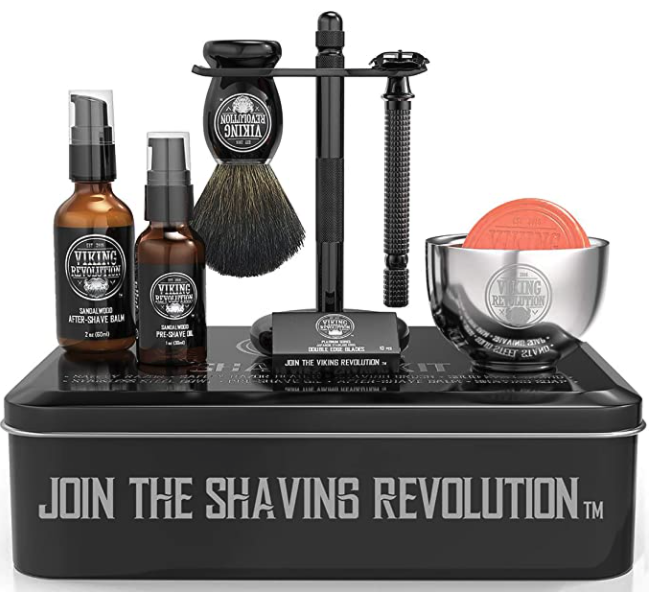 This kit contains everything one will need to keep their face silky smooth or just to trim up that beard nice and tight
Contains a Safety Razor with 10 Razor Blades, Safety Razor Stand, Shaving Brush, Shaving Bowl
Throwing Axe / Tactical Tomahawk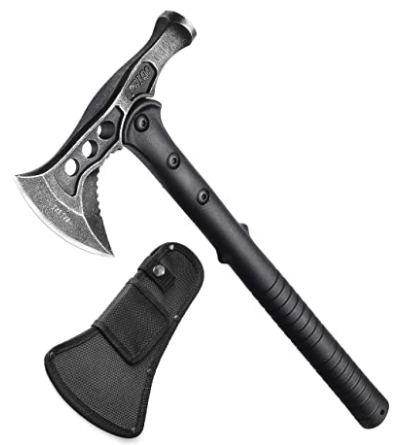 The Survival Axe are suit for outdoor wood splitting, pounding tent stakes, and tinder breakdown. Thanks for the razor-sharp blade and the back hammer design.
Dimensions: 14.5 inch (37 cm) overall, blade length of 3.9 inches (10 cm) and a wight of 21 ounces (610g)
The stainless steel chopping axe comes with a lightweight durable nylon sheath to protect the axe blade
This outdoor camping hatchet is a great gift for your friends, family who really love hiking camping or hunting. Offer this gift and they will be impressed by your choice!
Whiskey Stone Bullets
6 XL stainless steel bullet chillers + vintage-style wood ammo box for storage.
These shot chillers are made of high-quality 304 stainless steel.
Our bullet chillers will chill your bourbon without watering it down. Unlike traditional ice, these stainless steel whiskey bullets don't melt – so you can enjoy your scotch strong. And don't worry, a ice bullets for whiskey won't scratch your Old Fashioned glasses.
Bourbon Barrel Aged Coffee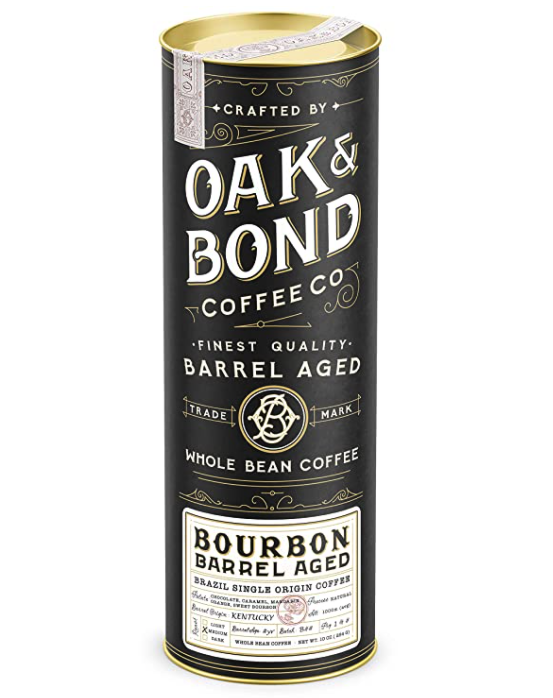 The Rich Chocolate, Caramel, and Mandarin Orange flavors of our Brazil Single Origin Coffee are combined with the Sweet Bourbon and Oak flavors extracted from the once used Kentucky Bourbon Whiskey Barrel.
100 % Arabica, Brazil Single Origin coffee beans have been sourced from a small family farm in the Southeast region of Brazil. Coffee has been grown professionally at this farm for generations, which is evident in high quality taste and high rating of our Oak & Bond coffee.
All of the Kentucky Bourbon Barrels we age our coffee beans in have been hand selected from the finest distilleries in the Kentucky blue grass state.
Cigar Humidor Case Set with Lighter and Cutter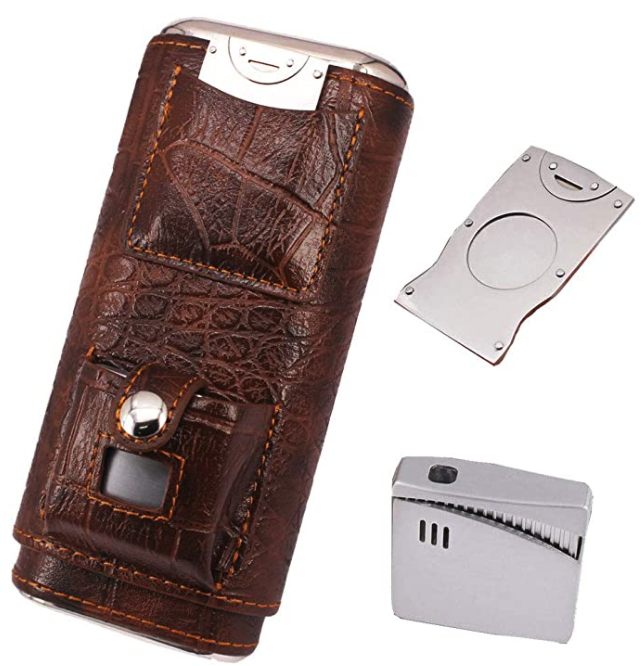 Classy and elegant vintage crocodile pattern leather exterior with stainless steel lighter and cigar cutter.
Holding 3 cigars of max length 6.5 inches and up to ring gauge 52
Cedar wood lined inside to keep cigars fresh and clean
16 Piece Stainless Steel Barbecue Grilling Accessories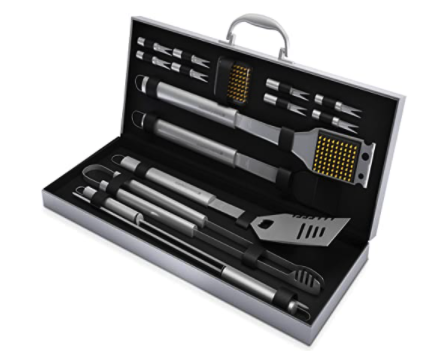 This high quality set comes with everything needed for a successful cook out. Easily season steaks with the basting brush, flip hot dogs or burgers the spatula or tongs, eat corn with the corn holders or grill kabobs with the skewers.
With a heavy duty aluminum case, you can easily store this bbq set between uses and ensure each tool is neatly organized.
16 piece set includes essentials like swiss knife, spatula, tongs, basting brush, cleaning brush, corn holders and skewers. Spatula has built in bottle opener. Material: Stainless Steel with heat-safe handles. Dishwasher Safe.
Professional Survival Gear Tactical Kit
This is a 17-in-1 professional emergency survival equipment kit. Included: waterproof box, tungsten fountain pen, tactical compass, flashlight, water bottle clip, two screw drivers, multifunctional spork, wire saw, folding military survival knife, 5-in-1 survival rope bracelet, collapsible fire tube, fire starter, carabiner, multifunctional card, ruler, first aid blanket.
All tactical gear is made with high-quality, long lasting materials that will stand up to the elements. Keep surviving with failure-free emergency supplies gear even after prolonged use, allowing you to enjoy the adventure time of camping, wild adventure or mountain climbing.
The professional tactical survival tool kit can be easily placed in a backpack, car, drawer, pocket or bag. It can also be fixed to a harness, climbing equipment or mountain bike. It is the perfect first aid kit for going out on an adventure, camping or hunting trip.
This is our favorite pick for most badass groomsmen gift but you really can't go wrong with any of them.