Weddings.
Bachelor parties.
Nothing quite says 'celebration' like cigars.
And cigar cutters make an excellent groomsmen gift that will be useful and make a nice keepsake. But there are a lot of choices out there. We've taken some time to layout our top picks for best cigar cutter below.
Saladini Italian Knives – Table Cigar Cutter – Ox Horn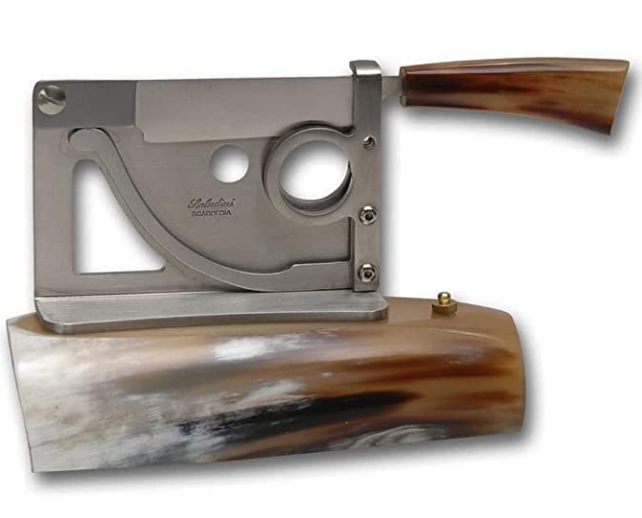 Sleek Italian design handmade in Tuscany Italy
Outstanding quality forged tempered stainless steel blade for clean cut
The handle and table include an elegant Ox Horn from the region.
Guillotine Cutting Action
Based on historical patterns and materials, the Saladini collection is immediately distinguished by a stylistic renewal of forms with a particular attention to detail and the whole production process.
XIFEI Cigar Cutter Set 8 Piece Gift Set
Luxury package includes: Cigar Lighter (without fuel), Cigar Puncher, Cigar Cutter (Taiwan test cigar cutter, flat mouth cigar cutter), Cigar Stand, cigar tube, cigar ashtray, cigar cigarette holder.
Xikar Xi3 Cigar Cutter
Distinguished look with a classic and refined style
Substantial weight and exceptional balance
All stainless steel body and blades
Hand-polished for a unique and elegant finish
PVD plated black blades for durability and modern, masculine appearance
Executive Carbon Fiber and Yellow Lacquered Wood Table Top Guillotine Cigar Cutter
"Carbon Fiber" and Yellow Lacquered Wood Table Top Guillotine Cigar Cutter with Drawer for Cuttings
Features a precision stainless steel blade for a clean cut
Trims up to a 0.54-gauge cigar
Built-in drawer compartment collects cigar trimmings for an easy clean up
Dimensions are 5″L x 2.5″W x 7″H
Wood Cut & Lock System Cigar Cutter Guillotine Double Cut Blade
Premium Stainless Steel 420J2 Dual Blades for smooth cut, up to ring gauge 54
Spring-loaded Apparatus so it doesn't open by itself
Beautiful craftsmanship that gives great grip
Best quality strong and sturdy
Gift box packaging with midnight velvet carrying pouch to keep and protect the cutter.
Stainless Steel Bronze Engraved Double Cut Blade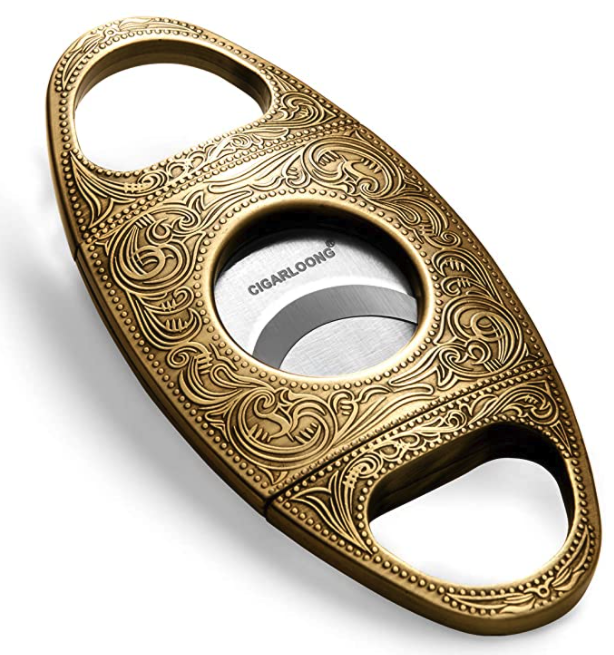 Hole up to 50-55 Ring Gauge
Self-Sharpening Double Blades and Cuts Cigars Clean and Precision
Body Using Copper Material,Carved Fine Flower Pattern with Soft Touch Comfortable to Feel
Put your Thumb and Forefinger into Two Rings, Then Pull Hard,Cigar and Scissors at 90 Degree Angle,Cuts cigars Clean and with Precision
Colibri V-Cut Cigar Cutter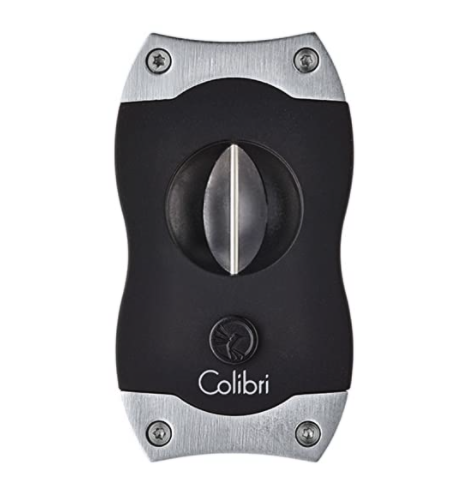 The v-shaped cut is a classic preparation for a cigar and has come back into popularity as enthusiasts explore new flavor profiles and blends — and ways in which to enjoy them.
The Colibri V-Cut is contoured for beauty and to fit securely in your hand.
The stainless steel blade is spring-loaded and is purposefully designed with acute angle, so as to penetrate deeply and provide a robust draw.
The action runs smoothly ensuring a clean cut.
Enjoy the V-Cut on large 60+ ring gauge cigars and it's also great on a torpedo.
We hope you enjoyed our picks for best cigar cutter.